LENSIC PERFORMING ARTS CENTER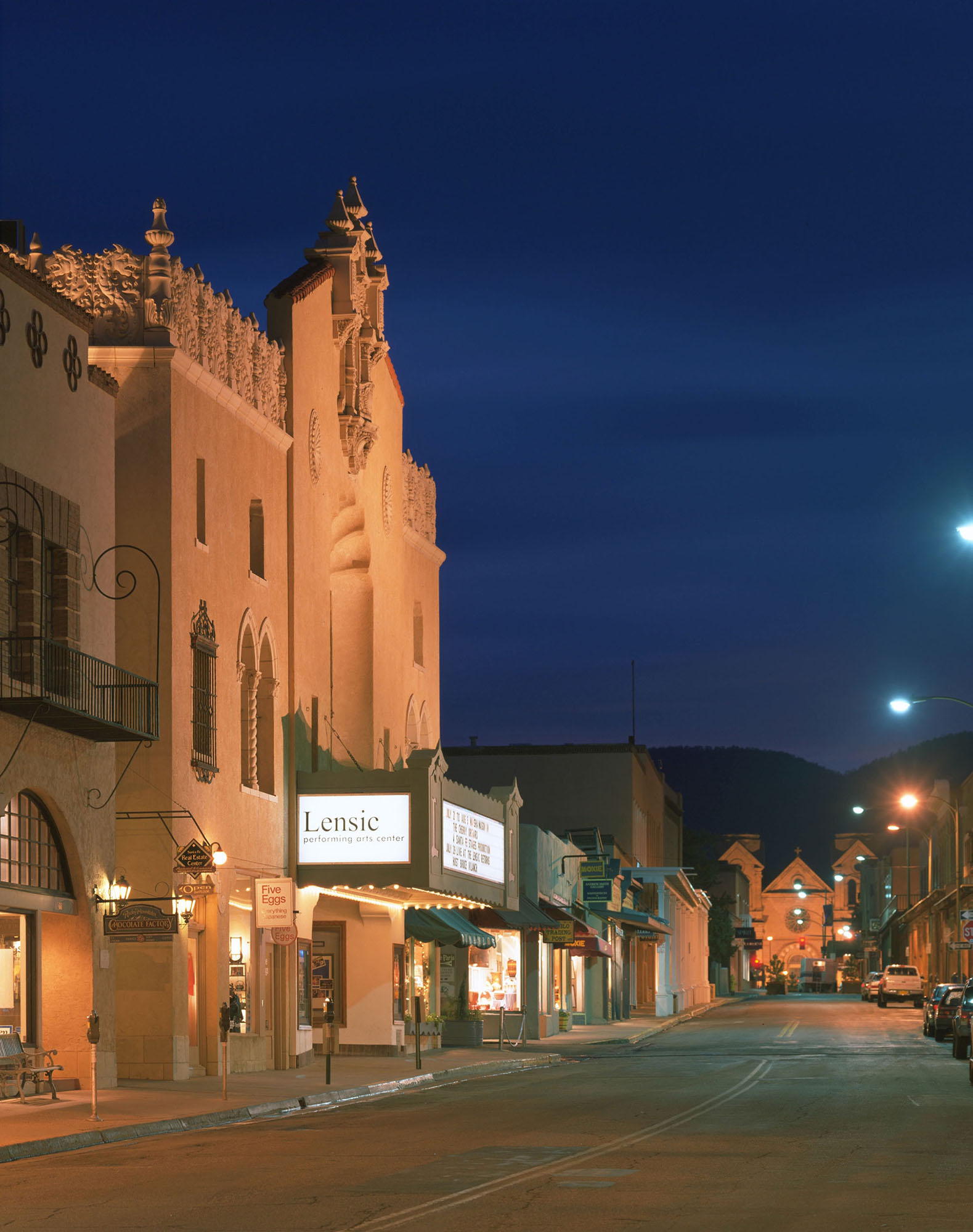 LENSIC PERFORMING ARTS CENTER
The Lensic Perming Arts Center was the conversion of a 1931 Boller Brothers designed atmospheric movie theater into a performing arts center designed to support the theater needs of various Santa Fe performing arts organizations including music, theater and dance. The entire seating area was reshaped to provide better visibility to the stage floor and meet handicapped accessibility. The acoustics were re-shaped through the use of an electronic enhancement system that allows variable reverberation times to accommodate voice, chamber music and symphonic music.
Built 1931 original, 2001 renovation/addition
Project Cost: $5,000,000 (construction only)
PROJECT TEAM
Hoopes + Associates Architects
Contractor: Klinger Constructors
Photography: Robert Reck Photography
Awards:
AIA Santa Fe Honor Award
AIA Western Mountain Region Design Award
City of Santa Fe Historic Preservation Award
State of New Mexico Historic Preservation Award.