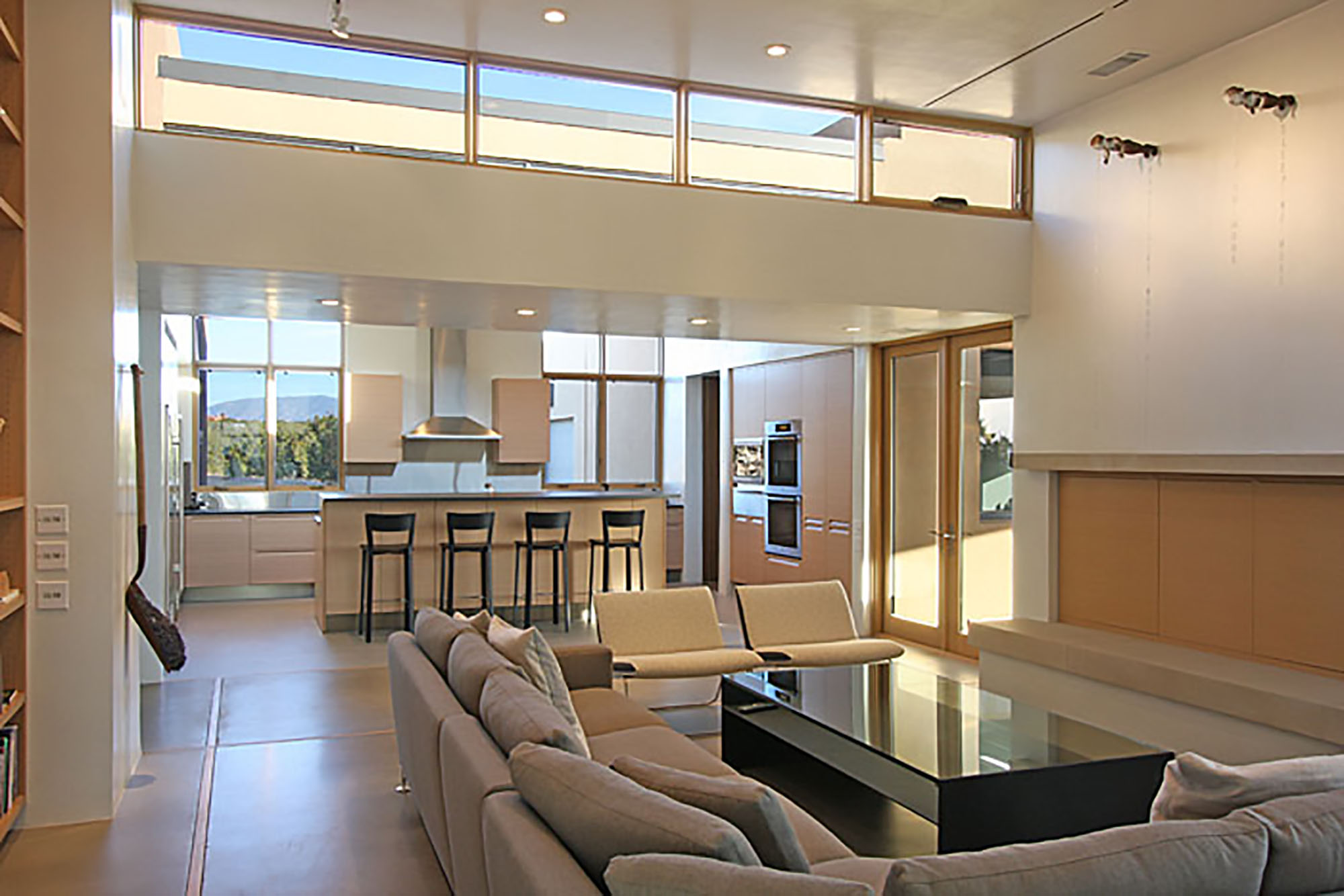 The Mesa House, located on a finger of land jutting into one of the barrancas near the Rio Grande, was conceived as a family gathering house. The house is divided into two main sections by a three foot thick wall separating owner living areas from guest/entertainment areas. The former is designed to function as a complete living unit when there are no guests in residence even though open from the owner area to the guest areas.
The architectural vocabulary is one of solids and voids. Closed program spaces, such as fireplaces masses, closets and bathrooms, occupy solid boxes that are placed on the site to create voids, which are glassed in to form the living and sleeping spaces. Roofs continue out over portals in the same plane as their adjacent spaces to blur the distinction between indoor and outdoor areas.
The interiors of the house were designed as a neutral canvas for the client's extensive contemporary art collection. Skylights and clerestories are designed into the project to illuminate various art pieces throughout the day.
Year Built: 2005
Project Size: 5500 SF
PROJECT TEAM
Hoopes + Associates Architects | Craig Hoopes
General Contractor: Apple Construction
(constructed under Denman & Associates)
Photography: Brad Bealmear