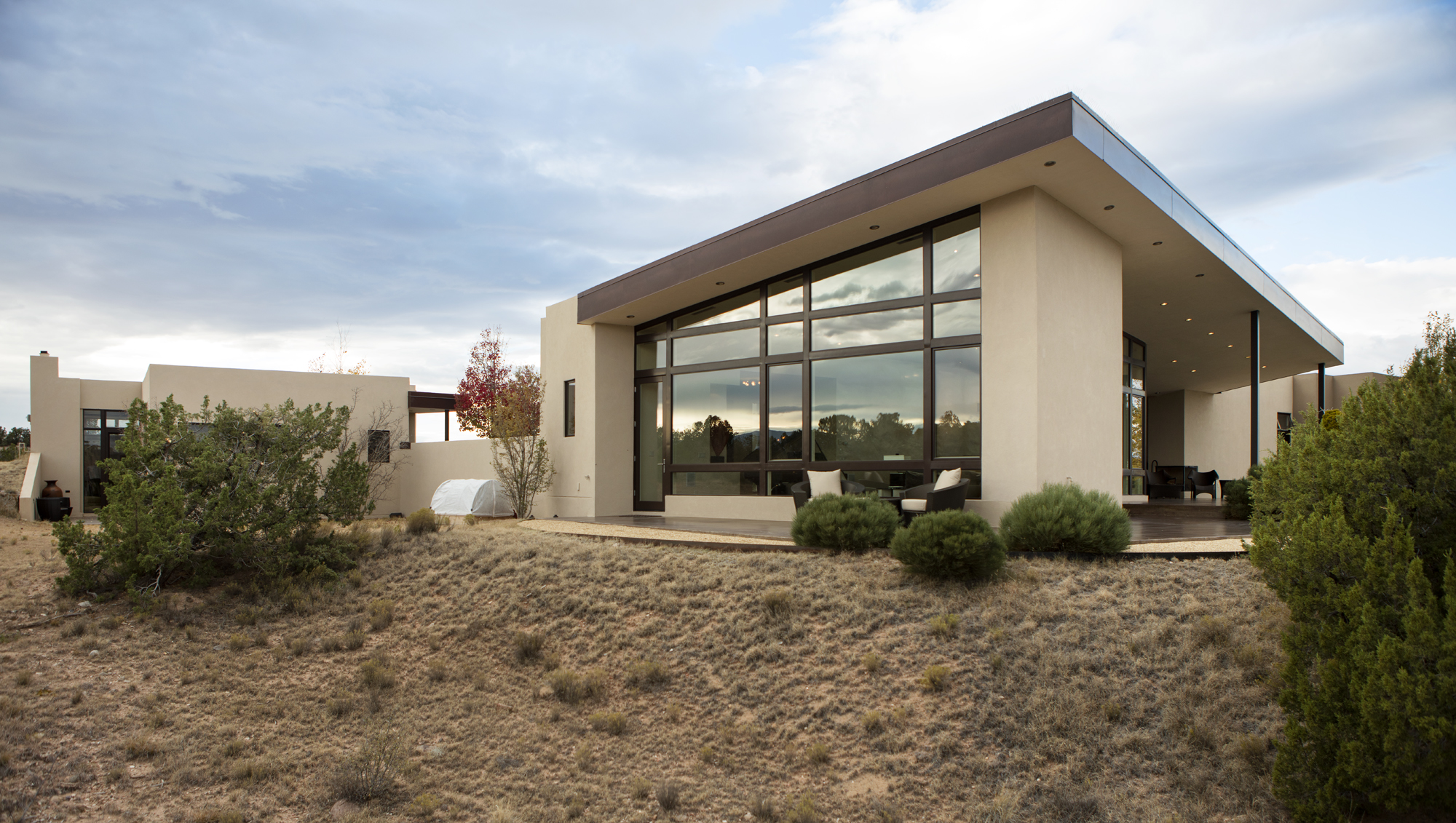 This home is for two opera singers. The clients asked us for a one-bedroom main house and a two bedroom guest house, designed to provide caretaker quarters in later years.
The main house consists of solid storage elements which play against the glassy open spaces. The Living / Dining area was designed to produce excellent acoustics for the client's rehearsal and in-home performances. The concept was to create large windows perpendicular to the mountain views while the massing of the house sits at an angle. This non-orthogonal approach was perfect for bouncing sound as well as blurring the line between indoors and outdoors.
Opera singers do a great deal of traveling. We designed a Master Bedroom Suite with closets suited for quick packing and a large bath for leisurely bathing and steaming after returning from weeks on the road. See-thru fireplaces heighten the relationship between various rooms and further connect the house to the landscape.